Pictures of Chris....I'll call him Captin Bottlepop soft drink Chris...Yes thats it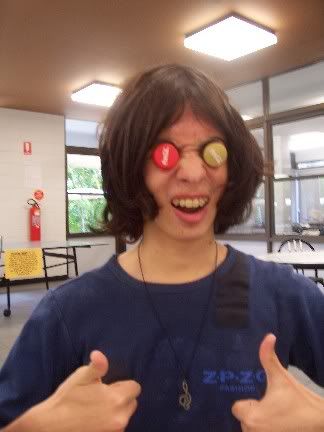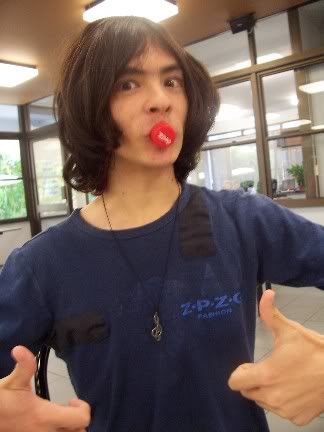 My day started off bad. I had a bad headache, but everything else worked out.
I finally got my parcel from Canada. Everything I asked for was there. It's like Christmas in July and it is July. I finally have my Futurama DVDs Woooo! Its like awesome.
And….
I saw Multimedia Guy today! I was sitting across from him at the uni refectory. I had my camera with me but I thought it would be weird if I took his picture. Our conversation went like this.
Multimedia Guy:
Hello
waves and smiles
Me:
Hi
waves.

Yep folks that's exactly it. I left before I could say something stupid. Well I actually I had class or else I would have attempted to talk to him.