A day at the mall... a way to defy the norms that restrict us. Just kidding.... My mom will probably think my friends are weird. It was funny because the security guard came soon after I took a pile of photos. It was funny because people barely noticed what we were doing. I still can't believe I did it.

This is me.I look happy don't I? I have this bad habit of not smiling for the camera.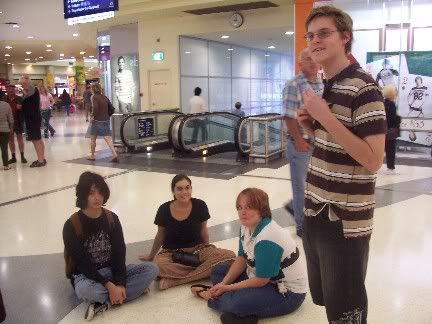 Amy, Chris and Kate, the guy standing beside them is Chris as well. I call him the other Chris. It looks like he is making a mental note never to associate with us in public again.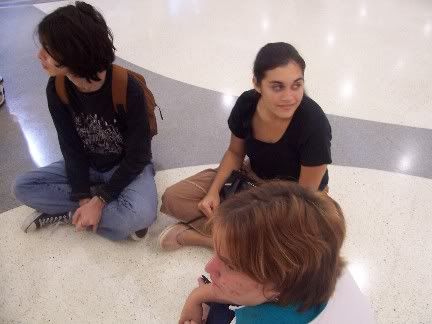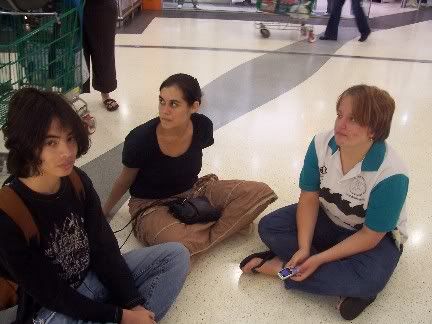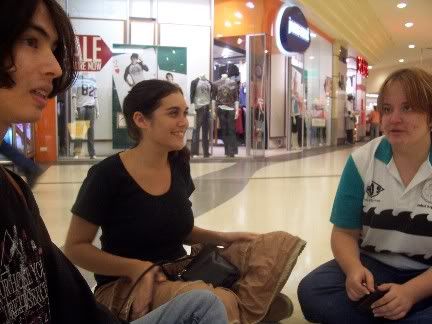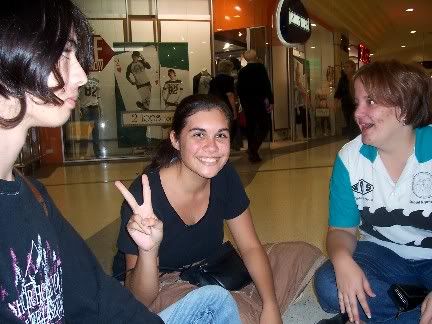 Peace out!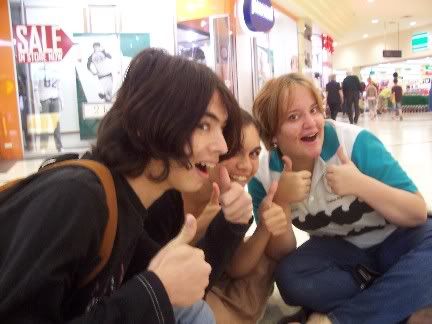 Thats Tops!